Miss Metropolitan - Our Horse in training 2022
Miss Metropolitan was our horse in training for the 2022 season and the last in a row of 3 half-sisters who have been the club horses. She ran 10 times for the club and while she didn't manage a win she did manage a couple of 3rd and 4th places.
Much like her half-sister, Miss Inga Sock, she was a great horse for the club, always patiently standing still for countless photos and pats on our stable visits.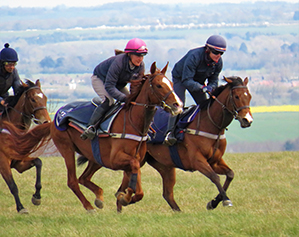 Miss Metropolitan - pink cap
Miss Matterhorn - Our Horse in training 2019-2021
Miss Matterhorn has been the club horse in training since 2019 and during that time gave us a win at Lingfield and was placed six times. She retired from racing after the 2021 Flat season and is now enjoying life as a riding horse.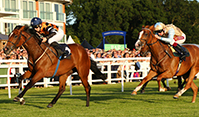 Miss Inga Sock - Our Horse in training 2014-2018
Miss Inga Sock came to us as a yearling and was perfectly named by a club member having 3 white socks and one chestnut leg, that was indeed missing a sock!
The perfect club horse who always loved to meet club members, accept numerous pats and pose for countless photos. During her time as the Colts and Fillies horse we enjoyed 5 wins, 3 seconds and 6 thirds.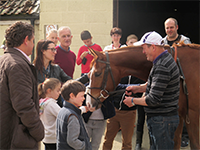 Catchanova - Our Horse in training 2013
Catchanova, trained by Eve Johnson Houghton, was our club horse for 2013. He came to Countryside Day in April to meet a large number of his new owners and we ran several stable visits and trips to the races throughout the year. We didn't get a win but managed to be placed 3 times and had good fun cheering him on.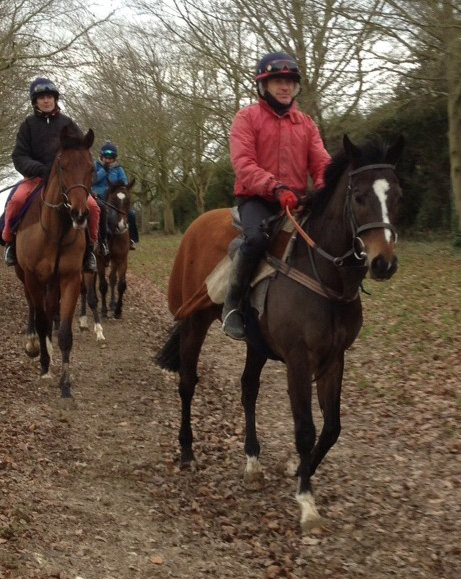 Catchanova has now retired from racing and has gone to live with his old groom who uses him as a riding horse, he is well looked after and enjoying his new adventures.
Yurituni - Our Horse in training 2012
Yurituni was our club horse for 2012. She came to Countryside day at Ascot so the club members could meet her and we ran three trips to the yard during the year where members could see her work, look around the yard and hear details of how a horse is trained.
She provided us with lots of entertainment running 12 times during the year and although we didn't manage a win we did have a very exciting 2nd place at Brighton during the summer. She was well supported during her travels and it was lovely to see our Colts and Fillies members cheering her on at the track.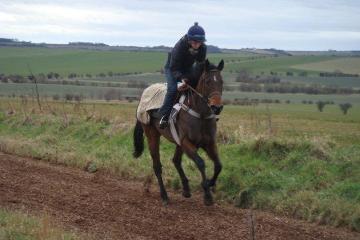 Safari Team - Our Horse in training 2011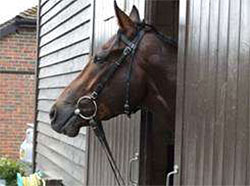 In celebration of our 300th birthday we had a club horse in training during the 2011 flat season. Safari Team was kindly loaned to us by the trainer Peter Winkworth and we had tremendous fun meeting him and following his progress.
We had three yard trips to meet the trainer and horse and learn all about what is involved in the training process and four exciting trips to the races.
Our first run at Kempton Park in June saw Safari Team finishing 4th against stiff competition and showed that he might need to run over a slightly longer distance. We then had a couple of out of form runs before winning in great style at Lingfield Park on 6 September, he certainly saved the best for last